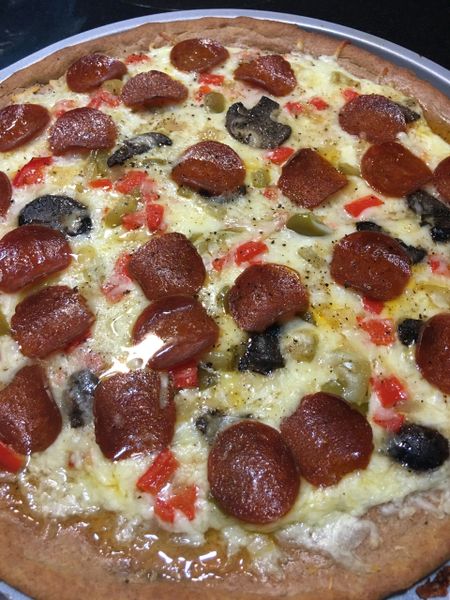 Personal Pan Pizza
Our pizza is made with our signature flour plus almond flour to yield a thin, crispy crust that is actually foldable. The pizza is topped with olive oil, tomato sauce and mozzarella cheese. 
Available in 3 sizes: Personal-  8" $9  Medium- 10"  $12    Large - 12"  - $15    ADD $4.00 for Dairy-Free
*Add $1.50 more for veggies, chicken, pepperoni
** Add 3.00 for a DAIRY-FREE pizza.
                                                                  SHIPPING NOT AVAILABLE - PIZZA IS IN-STORE TAKE-OUT ONLY